Choosing the right trumpet to suit your ability level, playing style, and budget is essential if you want to avoid some costly mistakes.
We can help you decide which trumpet is best for you, by offering trumpet reviews on all the most popular trumpet brands and manufacturers, as well as offering links to the cheapest trumpets for sale online.
Bach Trumpet​
Vincent Bach, an European immigrant who had both a strong passion for music and engineering skills, developed in the early part of the 20th Century a high quality trumpet which was named after him.
His trumpets are considered one of the highest quality trumpets available, and there are models for for beginners, intermediates and professional trumpet players alike.
Current Bach trumpets include the Bach are following.
Yamaha Trumpet​
The Yamaha trumpet is one of the most popular brass instruments available today.
Excellent build quality, superb sound and very competitive pricing has resulted in their trumpets being used extensively by students and school bands the world over.

Yamaha has a reputation for high quality craftsmanship and great value musical instruments, but has not got the same sense of history and reputation as some of the more established trumpet manufacturers.
Besson Trumpet​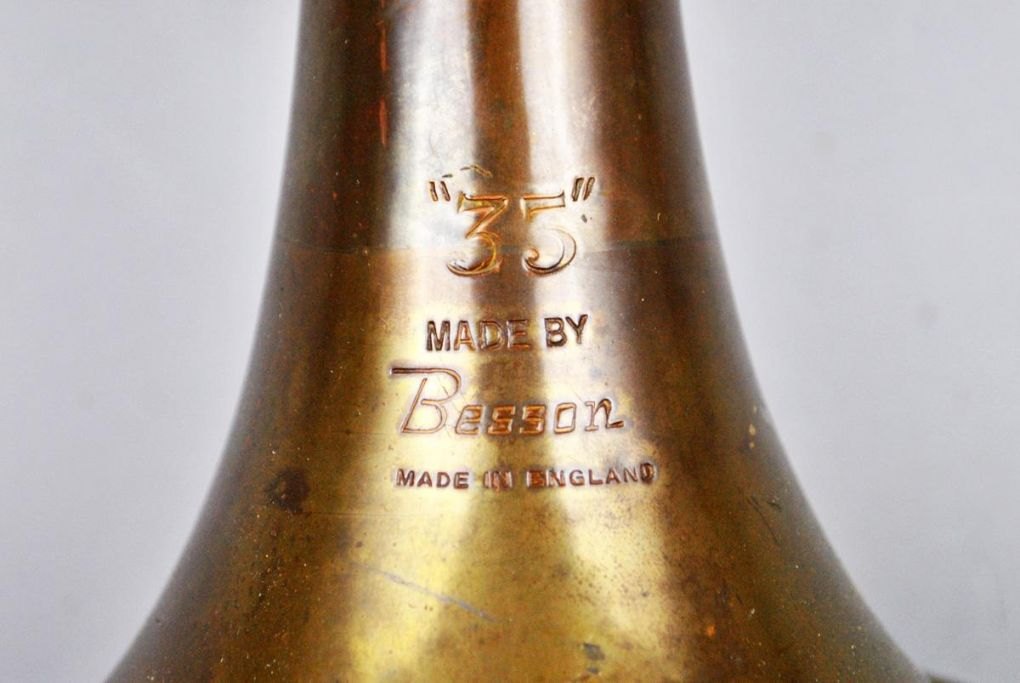 The company that manufactures these beautiful trumpets was started by Elden Benge.
He was a child genius, who started playing the trumpet at the age of seven, and became a professional at the age of fourteen.
He developed his first trumpet for a member of the Chicago Symphony in 1939.
Since then they have been producing trumpets for some of the world's top musicians.
Like Bach, Elden Benge had to stop playing professionally, so that he may give proper time and dedication to his business and manufacture the best Benge Bb and piccolo trumpets.
Schilke Trumpet
Often referred to as the 'Jewel of the industry", the original Schilke trumpet was the brain child of renowned brass instrument designer, Renold O. Schilke.
Renold started the world famous Schilke Music Products in 1956, with a burning ambition to produce the very highest quality trombones, mouthpieces and of course, trumpets.
Every Schilke trumpet offers superior articulation clarity, with the new HD trumpet range offering a darker core of sound.
The Schilke HD trumpets are a completely new design, with a completely new mouthpipe taper and receiver, along with a square shaped tuning slide bow.
The bell creates a solid feel with amazing tonal depth.
Perfect for both jazz and classical, the new HD trumpets from Schilke are a tough match to follow.
Kanstul Trumpet
When most people are asked to name a legendary person related to the world of trumpets, they may mention trumpet playing greats such as Miles Davis, Louis Armstrong, or even Doc Severinsen, but if you asked me, I would say Zigmant J Kanstul.​​​​
Zigmund, or Zig to his friends, started his working life as a trumpet assembler in 1953 in the F.E.
Olds factory. His co-workers used to down tools after making 12 trumpets, as payment was on a piecework basis, and the rate dropped to a mere 50c after twelve units, but not Zig.
The Kanstul trumpet is known as the Rolls Royce of trumpets and its legend is still growing.
Jupiter Trumpet
The Jupiter Trumpet is a modern, high quality trumpet chosen by many professtional trumpet players due to it's great tone, high build quality and affordable prices.

Jupiter started work on their highly regarded and sought after XO series, but it took a decade before they released their first first generation of prototypes in 2022, which clearly shows their commitment to superior quality and value.
Jupiter worked closely with brass instrument designers, musicians, artists, and music teachers from all over the World to ensure they produced the best trumpet they could.
All Jupiter XO trumpets come with a 2-piece valve casing and nickel-silver balusters.
Holton Trumpet​
The Holton trumpet is widely regarded as one of the best trumpets available to both amateur and professional trumpet players today.
In 1896, Frank Holton set up the Frank Holton & Company in the appropriately named 'windy city' of Chicago.
He himself was a trombonist and played in several leading performing groups.
Holton has produced countless trumpet models through the years and has a noteworthy history.
They are a very popular choice with student, intermediate and professional trumpet players, as musicians worldwide understand the Holton name stands for outstanding quality and beautiful craftsmanship.
Holton is now part of the Conn-Selmer Inc. group, and their current trumpet range include;
Holton has produced many classic series of trumpets in their time, such as the Revelation, Symphony, Revelation "Llewellyn" model, Stratodyne, Super Collegiate, Reso-tone, Pro and more.
Giardinelli Trumpet
Giardinelli has been providing amateur and professional musicians alike with high quality instruments, mouthpieces and accessories for decades.
The well known Giardinelli catalogs were mailed to music teachers and musicians across the United States from their famous New York music store.
In the late 1940's, the Giardinelli Company started manufacturing their own line of brass mouthpieces.
These well made, high quality mouthpieces were very famous among professional musicians, and some original Giardinelli mouthpieces are still being used today by professional trumpet players.
Giardinelli recently started manufacturing their own trumpets, and have started producing high quality, but reasonably priced brass instruments, including the GTR 312 Series Student Bb Trumpet, the GTR 512 Professional Trumpet and the GTR 812 Masters Series Pro Trumpet.